Meet Our Alcohol Treatment Specialists
Our team of Counselors, Coaches, and Medical Professionals has more than 170 years of collective professional experience. Together, our alcohol treatment specialists work closely with you to help you make lasting changes in all aspects of your life so you can quit drinking for good.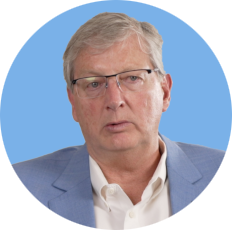 Greg
Co-Founder, MBA, Program Specialist
Greg Hoffman is the Founder and CEO of Go Sober.  He continues in his quest to improve client experience and long-term outcomes.  His background in product development and innovation help set growth strategies for the company.  He knows what it's like on both sides of the alcohol fence and his goal is to help as many people as possible be on the right side. 
Greg has a BS and MBA and he is a member of the Research Society on Alcoholism, the Association for Addiction and the Colorado Association of Addiction Professionals.  He regularly attends webinars, seminars and conferences sponsored by the National Institute on Alcohol Abuse and the National Institute on Drug Abuse to remain current in advances in pharmacology and behavior science to treat alcohol use disorder.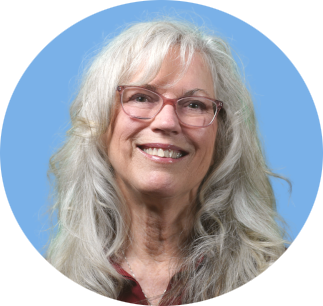 Cathy
Co-Founder, Certified Master Life Coach, Certified Applied Behavioral Analyst, Care Coordinator
Cathy has managed the behavioral health aspect of Go Sober since 2011. She has a BFA, has been a Certified Master Life Coach since 2013, and holds long-term training in applied behavioral analysis. She developed the Life Coaching curriculum for GoSober to guide our clients to understand their natural preferences, to turn their abstract and intellectual musings into concrete actions that can be applied and make a transformative impact, and think about plans and visions that may lead to a more positive future.
Having personal experiences with the impact of alcohol gives Cathy compassion for all the individuals she works with and a desire to help folks understand the neuroscience behind their inability to quit and to instill a belief that they can be okay without alcohol. Cathy is also a co-founder of Go Sober.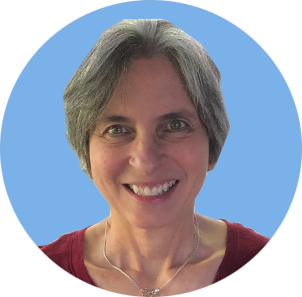 Juliet
Program Specialist, PMHCNS-BC
Juliet Medoff has a bachelor of science degree in nursing, and a master's degree in the specialty area of psychiatric mental health nursing. She has worked in a variety of clinical settings for over 30 years. Prior to becoming a program specialist at Go Sober, she worked as an educator, consultant, therapist, and client advocate. Being a program specialist enables her to share her scientific knowledge, and her interest in connecting with a wide range of people to offer helpful information, emotional support, and most importantly, hope for a future without the control of alcohol.
Juliet finds it especially rewarding to be one of the first staff people to meet potential clients at Go Sober not only because of the meaningful interactions that result, but also because she knows how difficult it can be to take that first step of asking for help. She also knows that doing so is ultimately validating and empowering.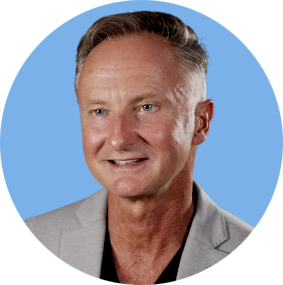 Dr. David Tusek is a board-certified family physician who also has experience as an emergency room doctor.  He is a member of the Academy of Sports Medicine, the American Academy of Anti-Aging Medicine, and the Institute of Functional Medicine.  Dr. Tusek relishes the close connectivity with Go Sober patients.  He believes that enhancing the quality of life is just as important as quitting alcohol and is the key to long-term successful outcomes.  Dr. Tusek combines expertise in advanced diagnostics and optimization of brain and body function using a broad-based approach, blending cutting edge technologies with a natural orientation.   As a previous member of the steering committee of the Direct Primary Care Coalition based in Washington, DC, Dr. Tusek is a recognized leader in healthcare transformation, and was invited to the White House to discuss the future of American medicine.  He was named among the "Top Doctors in Concierge Medicine" and is a former qualifier for the Ironman Triathlon World Championships in Kona, Hawaii.  He enjoys skiing, cycling, and spending time with his wife and two daughters in the playground that is Colorado.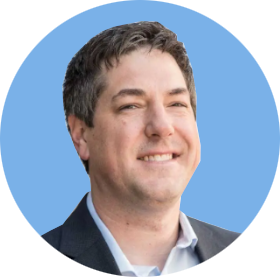 Dr. Ryan Myers is married to Sophia and has three beautiful daughters. Ryan, Board Certified in Family Medicine, completed his undergraduate studies in Biochemistry at Oral Roberts University in 2000, graduated medical school from American University of the Caribbean in 2010, and completed Family Practice residency program with Louisiana State University in 2013. In his time practicing medicine since completing residency, Ryan has worked in primary care, urgent care, and emergency department settings. The best part of being a doctor for Dr. Myers is communicating with patients about their care and treatment and seeing a good report in the end. Dr. Myers loves the outdoors and skiing. He and his family attend Woodlake Church in Tulsa, and you can find them taking in an ORU Eagles basketball game or feeding the turtles at the Aquarium.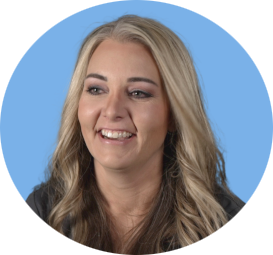 Andrea
Infusion Specialist, BSN, RN
Andrea Emmerling is one of our star Registered Nurses. She works closely with each of our clients at the beginning of their program to administer the injectable treatment medications and supplements we use. She typically spends about 3 hours with each client so she has an opportunity to get to know quite a bit about everyone who comes through Go Sober. Everyone loves Andrea because she's so knowledgeable, personable and helpful. She has extensive experience working in trauma and emergent care situations so she's well trained to handle just about any medical issue that might ever come up. We're lucky to have Andrea on our Team.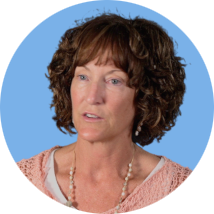 Jen
Licensed Professional Counselor, LPC, LAC
As a licensed professional counselor and licensed addiction counselor, Jen has worked in the field of chemical dependency and mental health treatment for over 20 years. She's worked in a variety of different settings and programs including detox, outpatient, intensive outpatient, residential, community outreach, and private practice. She spent 13 years with Boulder County Public Health serving clients involved in the legal and DHHS systems, and was active in the creation and implementation of Boulder County Integrated Treatment Courts. She moved into full time private practice in 2012 and continued to provide consultation and contract services to various different providers, agencies and organizations in Colorado. 
Jen has been providing counseling services to Go Sober clients since 2014 and feels passionate about the alternative approach to alcohol treatment that Go Sober offers. She believes that there is no "right way" to get sober or maintain sobriety, and therefore partners with each client to uniquely craft individualized strategies that best fit their own lifestyle & life circumstances.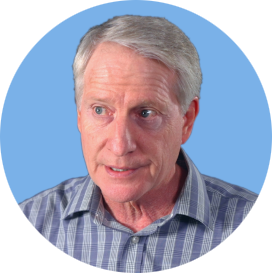 Jay has been with Go Sober since 2014 in various counseling and life coaching capacities.  Jay does a phenomenal job with clients helping them to answer the newly important question, "What's next for me?"  Drawing on his earlier experiences as senior administrator for a local high school, Jay shows tremendous empathy and communication ability relating well to a variety of personality types.  Jay has a much appreciated, laid back coaching style that commands respect and motivates individuals to improve the quality of their lives.  Jay is a gentle soul, a humanist and a genuine lover of life.  His own personal stage of development could be described as "evolved.". The world is a better place with Jay in it.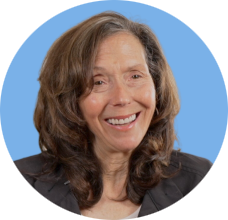 Patti
Licensed Addiction Counselor, MA, LAC
Patti has been working in the addiction counseling field for over 30 years with diverse populations in varied settings, this has provided her experience in being flexible and recognizing each person has unique needs. She graduated with her (MA) in Clinical Psychology from Antioch University, Los Angeles in 1991. During that time, she recognized her intention was to gain a better understanding about addiction, the neurological functioning of the brain and addicted family systems. She and her husband moved to Colorado 22 years ago, where she continued her addiction education and attained her licensure in 2009. 
In the Fall of 2018, she joined the Go Sober team. This comprehensive program allows each client the opportunity to quit alcohol and start a new life journey by developing strategies to reach their goals and looking forward to what's next. She mainly uses Cognitive Behavioral techniques and her style is eclectic and solution focused. 
Patti loves living in Colorado. In her free time she loves walking her dog Sophie, gardening, hiking, snowshoeing in the mountains with good friends and enjoying her home with her husband.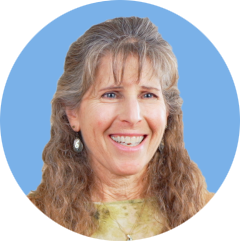 Joelle
Certified Life Coach, CWC, NCC, CPFT
Joelle has been coaching clients to improve self-awareness, find life direction and improve life satisfaction and wellbeing for over 20 years.  She is professionally trained and certified through Coaches Training Institute, Wellcoaches Corporations and the Earth Based Institute, and has specialized training in healthy mindful movement, yoga and nature connection.
In addition to life coaching, Joelle provides wellness programs, mindfulness meditation, guided hikes and nature connection coaching.  Joelle encourages clients to create a strong mind/body connection and helps them to design a conscious, healthy and fulfilling life.
.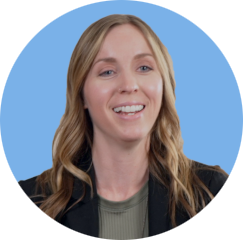 Mandy
Certified Health & Wellness Coach, NTM, BCHN, CPT, RYT-200
Mandy has been with Go Sober since 2021. She has a B.S. Health & Exercise Science from Colorado State University, Nutrition Therapist Master Certification from the Nutrition Therapy Institute, and is Board Certified in Holistic Nutrition®. She is also an ACE and NASM certified personal trainer, yoga instructor, mindfulness meditation teacher, and ACE Behavior Change Specialist.
Mandy has experience working with clients in a variety of fitness and wellness settings, as well as leading mindfulness programs. She enjoys educating clients on gut health, inflammation, and the benefits of eating whole foods. Her role with Go Sober is to guide clients in building new habits, eating nutritious foods and balancing blood sugar, prioritizing exercise, practicing mindfulness, and developing wellness routines for their journey of living a sober life. 
.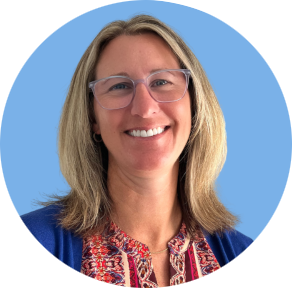 Erin, the Go Sober Scheduler, coordinates appointments for clients and providers throughout the program. Erin is an integral part of the program for clients as they begin until the last days of their program. She works with each person to help accommodate their scheduling needs each step of the way the best she can. It can be daunting to look at weeks of counseling but our goal is to work with each person and adjust accordingly to help them succeed.
Erin has a background in Biology (B.S.) and Education (M. Ed.) which helps bridge the gap with clients as they walk this journey. Communication and education is the key to a successful program and she strives to make this a priority each day with clients. She also has personal experiences with family members who have been able to change their lives by becoming sober, helping her understand the significance of this program for people and their families. This fuels her passion to help all the clients Go Sober serves.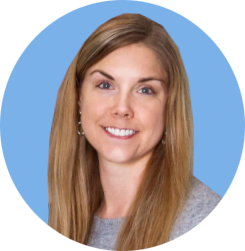 LaDawn Cash holds an Associate's Degree in Hospital Administration with certificates in Medical Transcription and Medical Coding from Tulsa Community College. LaDawn loves working in healthcare because she gets to be a liaison between the patient and the provider, making sure the patient feels heard and accepted. When LaDawn isn't at the office, you will find her outdoors- camping, hiking Turkey Mountain, or kayaking.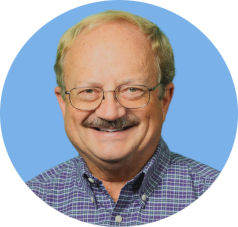 Mark
Director of Operations, BS, MS
Mark Schleiger is our Director of Operations. He implements elements of our day-to-day operations and business processes. Over the past 25 years, he has worked in various management/leadership roles and has successfully helped launch and develop dozens of startups in a wide range of markets. Mark excels at keeping things simple and focused on driving innovative products/services to market.
Mark is a recipient of the Sonny Lubick Leadership award for his ongoing contributions with Colorado State University as a mentor, coach, and speaker in both the college of business and entrepreneurial engineering.
Hi! I'm Juliet.
Every day I meet with a variety of people who have unique stories to tell about their histories with alcohol. Among these different experiences is the common and important question of why they have not been able to quit drinking for good no matter what or how many times they have tried previously.
I always feel excited to share information about what our outpatient alcohol treatment program has to offer, not only because of the holistic focus and 83% success rate, but also because I know that people leave our program feeling empowered, energized, positive, and hopeful about their future lives without alcohol.
If you are ready, we would be honored to help you as well! Please schedule a free and confidential appointment below.
Kindest regards,
Juliet Medoff
Program Specialist, PMHCNS-BC